Outdoor Medicine: Going Outside Makes You Healthier
Exploring the great outdoors is one of the most fun and inspirational activities anyone can do.There is nothing quite like escaping from your everyday life and getting out into the wilderness to discover the beauty of nature for yourself, and Canada is fortunate enough to have some of the most beautiful and dramatic scenery on earth.
But getting outside does more than just provide you with a memorable experience: it is also great for your health.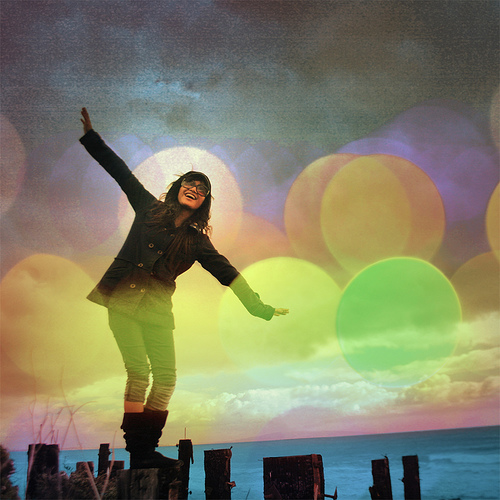 Good for Your Body
Exercise is one of the best ways to reduce your chances of getting ill in the first place. The problem for many people is that they find physical exercise boring and therefore find it hard to keep up a fitness routine. If you carry out a physical activity that you enjoy, you will be far more likely to do it regularly, which is why spending time outdoors is such a great idea.
Whether you enjoy an activity like hiking, cycling, or kayaking, or you simply enjoy going for an easy walk, being outside keeps you moving. That's great for your overall health, whether you are recovering from illness or using it as a preventative measure.
As well as the great outdoors being good for exercise, simply being outside will also be good for your health. Being far away from the fumes of the busy streets and soaking up the Vitamin D from the sunshine will help to boost your health if you make a habit of getting outside more.
Good for Your Mind
Natural surroundings are inspirational for your mental wellbeing as well as physical. There is something about being surrounded by trees, lakes, mountains, and streams that can reduce your stress levels and help you to relax.
You don't even have to do anything too strenuous to enjoy these benefits of the outdoors, as simply surrounding yourself by nature can prove to be a soothing experience.
Modern life can be stressful. Perhaps you have a demanding job, or you just find yourself stuck inside all the time, glued to your television and smartphone. Getting outside provides you with an excuse to get away from the stress of modern life. Enjoy a few days without your television, internet access, and constant social media updates, and you'll soon see how relaxing it can be.
Make Sure You Go Prepared
One of the things you need to remember when you get outside is to go prepared. Although being outside can be great for your health, if you don't have the right clothing and equipment you could find that the opposite is true when you get caught in a heavy rainstorm.
So visit an online store and stock up on everything that you need, including warm clothes for the nights and sudden changes in the weather, a rain jacket, a warm hat, hiking boots, and any gear that you may need, such as a good sleeping bag.
Remember that if you are going to climb up to a high altitude, the weather can get very cold very quickly, even if it's hot at the bottom of the mountain.
Discover the Health Benefits of the Great Outdoors
Sometimes the simplest cures are the best, and there's nothing much simpler than getting outdoors regularly. It can certainly be a great preventative measure as well. So prepare properly, then try to get outside more to discover the beauty of nature while enjoying all of the health benefits it can bring.
Dan Howell loves healthy living. He enjoys blogging about natural ways to improve health while enjoying life.